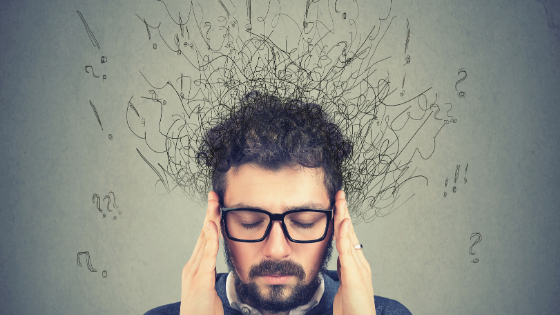 The outbreak of coronavirus disease (COVID-19) has become stressful for many people. Fear and anxiety about a disease can be overwhelming and cause strong emotions in adults and children. Coping with stress will make you, the people you care about, and your community stronger. ProHealth Provider, Cherri A. Jennewein DNP, ARNP, FNP-BC, CTSS (also known as CJ), who recently completed the certificate for Psychiatric Mental Health from Florida State University, shared the following seven mental health tips to practice during Coronavirus.
1. Trust the CDC + Avoid Obsessing
Freeing up your day from work obligations gives you plenty of time to obsess. You may be over-researching the pandemic.
Remain calm by relying on trusted resources for information. For example, the CDC website has many resources to help you stay up to date on everything you need to know, including recommended cleaning supplies, how to best protect yourself, what to do if you think you are sick, and much more.
Limiting your research time to perhaps two chunks of 30 minutes each may be in your best interest during this time.
Sharing the facts about COVID-19 and understanding the actual risk to yourself and people you care about can make an outbreak less stressful. When you share accurate information about COVID-19 you can help make people feel less stressed and allow you to connect with them.
2. Practice Breathing Techniques to Reduce Anxiety Levels
To learn how to do deep breathing, we suggest the following video.
3. Connect with Others
Remember this is a time to practice social safety and distancing, but not social isolation. Connect with others by phone call and video chat. Share your concerns and how you are feeling with a friend of family member. Maintain healthy relationships and build a strong support system.
4. Take Breaks
Schedule breaks to do things that calm yourself down. Take time to unwind and remind yourself that strong feelings will fade. Try taking in deep breaths (see tip 2). Try doing activities you usually enjoy. For example: read, paint, listen to music, watch your favorite movies, or prepare a special meal for yourself.
5. Prescription Preparation & Telemedicine
If you need medication, be sure to request a 3-month prescription. To do this, consider Telemedicine. Many clinics are now providing telemedicine services, including ProHealth Medical Clinic.
Remember to reach out for help if your anxiety is reaching proportions that are unmanageable without professional help.
6. Everyone Should be Tested for Coronavirus
With Coronavirus anxiety on the rise, number 6 of the 7 mental health tips should bring ease to your mind. If you get a fever, headache, runny nose, or cough it could mean you have the Coronavirus. No need to worry, you can get a Rapid COVID Test at ProHealth. A COVID test can bring peace of mind and can keep the ones around you safe. The CDC website has a coronavirus self-checker, which is a guide to help you make decisions.
Click HERE for Coronavirus self-checker, provided by the CDC.
7. Remember: We Will Get Through This
We are all working together to help one another, and we will get through this together by supporting each other as we meet each challenge together. Stay close to your normal routine. For example, FaceTime your sister every morning or take a walk every day at 4pm.
Our hope is that your Coronavirus anxiety lessens as you focus on these 7 mental health tips. Letting go and finding peace in the fact that you are doing your part to "flatten the curve" will certainly build mental strength to combat the stress of this current pandemic.