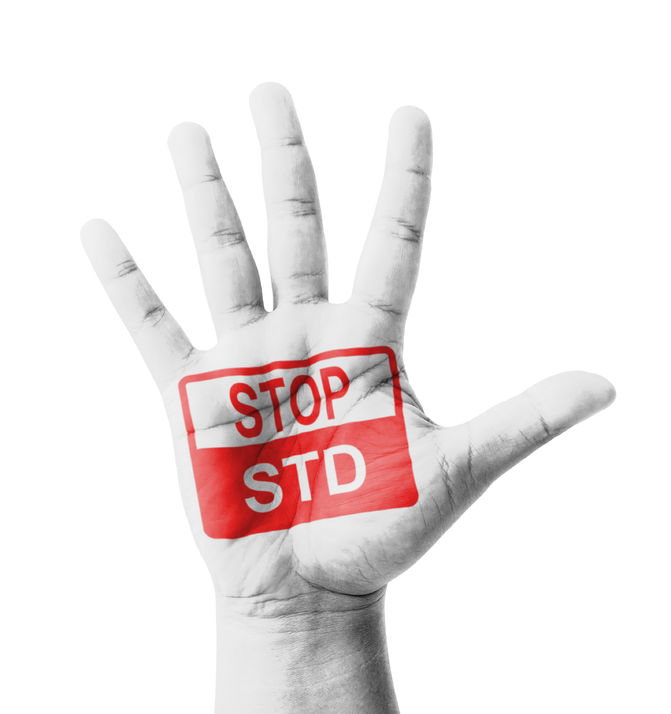 Sexually transmitted diseases – or STDs, as they're more commonly known – are a serious matter that should never be left untreated. They're also alarmingly common, which means that they spread at an equally alarming rate, especially when they've gone undetected. If you've thought about asking your physician the questions "What are common STDs?" and "When do I test for STDs?" you've probably realized the importance of taking matters into your own hands and being proactive in reducing your risk.
Just last month, The Pensacola News Journal released that Pensacola lands in the top 100 list for U.S. cities with highest STD rates.
Now is the time to get tested, and the way you get tested for a common STD is through physical examination by a medical provider as well as a few more in-depth tests that not only determine the presence of an STD, but also what kind. Being with a new partner, having a history of STDs, and having multiple partners all increase your risk of getting an STD.
The most common STDs
Chlamydia & Gonorrhea (ProHealth Price $105)
Chlamydia is a type of bacteria that typically affects the genital area, anus, eyes, and throat. While most people with chlamydia don't have symptoms, they can experience:
An increase in vaginal discharge
Pain when urinating
Pain during sex
Pelvic pain
A white, cloudy discharge from the penis
Pain or swelling in the testicles
Chlamydia affects a reported 1.7 million men and women each year in the U.S., nearly half between the ages of 15 and 24. If left untreated, chlamydia can lead to chronic pelvic pain for women and make it difficult or impossible to have children.
Gonorrhea affects about 820,000 new people each year in the U.S., 570,000 of whom are between the ages of 15 to 24. Gonorrhea occurs when bacteria infects the mucous membranes of the mouth, throat, eyes, rectum, and reproductive tract (the uterus, fallopian tubes, and cervix in women, and the urethra in women and men). Gonorrhea is transmitted through sexual contact with the penis, vagina, mouth, or anus of an infected partner.
In most cases, gonorrhea has no symptoms. When left untreated, the disease can spread to the uterus Fallopian tubes in women and cause pelvic inflammatory disease. In rare cases, it can lead to infertility in men and miscarriage or preterm labor in pregnant women.
At ProHealth, get tested for Chlamydia & Gonorrhea for only $105.
HIV (ProHealth Price $78)
HIV is a virus that hurts your immune system by destroying cells that fight disease and infection. As a result, you become more prone to develop infections and certain cancers. HIV, which affects about 1.1 million Americans, eventually leads to AIDS after many years, although medication can significantly slow the process. HIV typically spreads through unprotected sex or by sharing drug needles. It can take years for symptoms to arise, which can include:
Fatigue
Flu-like symptoms
Swollen glands
Since HIV develops into AIDS more quickly when left untreated, symptoms can become more severe and the risk of developing life-threatening infections and cancers increases.
At ProHealth, get tested for HIV for only $78.
Herpes (ProHealth Price $105)
Herpes comes in two forms: genital and oral. In each case, herpes causes you to develop blister-like red sores on the skin, which can be spread through sexual contact, kissing, or sharing cups. In many cases, it takes anywhere from one to three weeks for sores to begin appearing. Oral herpes affects more than 50 percent of Americans, while about 12.5 percent of people ages 14 to 49 have genital herpes.
While the biggest problem we see in patients who have untreated herpes is pain, open sores also can lead to an increased risk of other infections.
The Herpes Simplex Virus (HSV) 1 & 2 is $105 at all ProHealth locations.
Syphilis (ProHealth Price $65)
Syphilis is an STD that causes round, painless sores on the genital area, anus, and sometimes on the lips and mouth. If left untreated, syphilis can lead to serious problems, such as brain damage, paralysis, and blindness.
ProHealth's price for Syphilis is only $65.
Full panel STD test for Multiple Common STDs
A lot of sexually transmitted diseases do not show symptoms, making it possible to be infected with an STD and have no idea. Did you know that if you have one STD, you may have multiple STDs?
At ProHealth, we offer two STD Panels that test for all the most common bacterial and viral STDs—including HIV type 1 & type 2 antibody/antigen (4th gen), herpes type 1 & type 2, hepatitis A, hepatitis B & hepatitis C, chlamydia, gonorrhea, syphilis and urinalysis. Comprehensive testing gives you peace of mind. Get one of our two full multiple test panel packages today and learn your STD status!
STD Panel 1 includes HIV type 1 & type 2 antibody/antigen (4th gen), Syphilis, Gonorrhea, Chlamydia, herpes type 1 & type 2, Hepatitis Panel A-B-C, and a urinalysis. The total is $235. No doctor's order needed.
STD Panel 2 includes Syphilis, Gonorrhea, Chlamydia, herpes type 1 & type 2, and urinalysis. The total is $180. No doctor's order needed.
STD Care and Beyond
At ProHealth, we know that preventing the transmission of STDs is extremely important. For that reason, each of our walk-in clinics and labs have convenient hours and locations throughout the area from Crestview to Pensacola, and our team of caring medical professionals offer quick, convenient lab testing for STDs without judgment and offer continuous support throughout your treatment. As local healthcare experts with deep hometown ties, we're passionately making the members of our community a healthier one; and we strive daily to make our range of care affordable and simple for everyone.
Contact your local ProHealth facility if you're facing the question of "How do I know if I have an STD" or "When to Test for an STD."

Want more information? Check out our blog "How Do I know If I have an STD?"
Sources: PNJ, CDC, Medstar Health