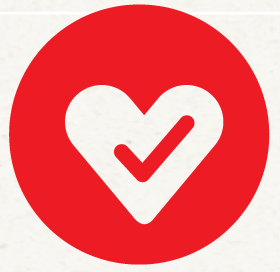 It's National Cholesterol Awareness month! This is a great time to take control of your health and find out if you are in the normal range. If you are at risk, don't worry. Keep reading to find out how you can take steps to manage your cholesterol today!

Take control of your cholesterol
Does high cholesterol run in your family? If so, then you are at a higher risk. Although you can't control your genetics, there's still plenty you can do to be proactive and lower your levels overall.
Get tested – The National Cholesterol Education Program recommends that adults get checked every five years. ProHealth offers a lipid panel for only $34.
Exercise regularly
Eat a healthy diet with lots of fruits and veggies
Maintaining a healthy weight
Don't smoke
Avoid saturated fats
Avoid trans fats
Limit animal products
Take the test
At ProHealth Medical Clinic, we can help you find out your cholesterol levels with a blood test called a Lipid Profile. The cost is only $34. A lipid panel measures fats in the body, cholesterol, triglycerides, and more. Walk-ins are welcome for this test at all seven of our locations.

What's your number?
High cholesterol has no symptoms, so many people don't even know they have it. A simple blood test can determine your levels.
The Center for Disease Control recommends:
Total cholesterol levels remain less than 200 mg/DL
LDL should be less than 100 mg/DL
HDL should be 60 mg/DL or higher
Triglycerides should remain under 150 mg/DL
ProHealth offers chronic care for long-term health concerns, including diabetes and high cholesterol. ProHealth has the freedom to manage your treatment at a reasonable cost even if you don't have insurance. No appointment is necessary. Take control of your health today. To find a ProHealth near you, visit our locations page.