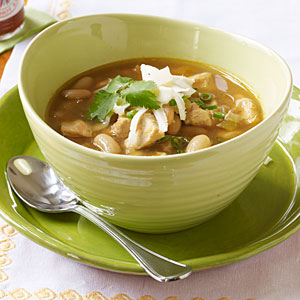 In honor of November as National Diabetes Awareness Month, we'd like to make you aware of some recipes that are great for your health AND taste buds!
Let's start with a Spinach Salad with Berries, Nuts & Feta. It really couldn't be simpler.
Fresh spinach
Fruit- blueberries, strawberries, raspberries
Walnuts (or almonds)
Feta Cheese
Raspberry or Poppyseed Vinaigrette
1. In a bowl or on a plate add the fresh spinach.
2. Top spinach with fruit, sliced almonds, and feta cheese.
3. Drizzle with dressing.
The Super-food Stars (aka, why this recipe is great for diabetics): Dark greens, like spinach, are so low in calories, carbohydrates and cholesterol, you can't eat too much. They offer essential vitamins and minerals, especially calcium and magnesium. The berries are packed with antioxidants, vitamins and fiber. The nuts add protein to manage hunger (which is also great as a snack) and have omega-3 fatty acids.
With this cool weather creeping in, what better than a deep dish of steaming White Chicken Chili? This recipe is incredibly simple and stellar!
48 oz. Northern Beans (not drained)
16 oz. salsa (medium)
2 whole cooked chicken breasts, shredded (we used rotisserie chicken!)
2 teaspoons cumin
2 stalks celery, chopped
1 can of chicken broth
3 cups shredded cheddar cheese
1. Stir first 6 ingredients and 1 ½ cups of the cheese together in crock-pot.
2. Cook for 4 hours on high or 8 hours on low in a crock-pot.
3. Add remaining 1 ½ cups of shredded cheese a little bit before serving.
The Super-food Stars: Tomatoes and beans! The tomatoes offer some Vitamin A and E, plus iron, while the beans provide fiber. Look for beans with "no salt added" to reduce your sodium intake. Plus, the cheese gives you an extra kick of calcium.
And who said diabetics can't eat dessert?! Top off your meal with these delectable Chocolate, Peanut Butter, Oatmeal "No-Bakes":
1/3 cup unsweetened cocoa powder
1/4 cup nonfat dry milk
3/4 cup sugar
1/4 cup light corn syrup
1/2 cup skim milk
1/2 cup peanut butter (natural, crunchy)
1 Tbsp vanilla
3 1/2 cups oats (quick-cooking or old-fashioned)
1. Mix together coca power, milks, sugar, corn syrup and peanut butter in medium saucepan and bring to a boil for 1 to 2 minutes.
2. Pour hot mixture over oats and mix well. Drop by spoonfuls onto waxed paper and allow cookies to down.
3. Transfer to an airtight container and refrigerate. (Because these have less saturated fat, they do not set up "solid" at room temperature like the traditional No-Bakes. Expect them to be gooey and good.)
Super-food Stars: The oats have fiber and potassium while the skim milk gives you calcium, for stronger bones and teeth, plus Vitamin D, without the fat of regular milk. Peanut butter offers sugar-free sweetness, packed with protein, and healthy mono- and polyunsaturated fats.
For more recipes catered toward diabetics, dig in to the ADA's Food & Fitness page.