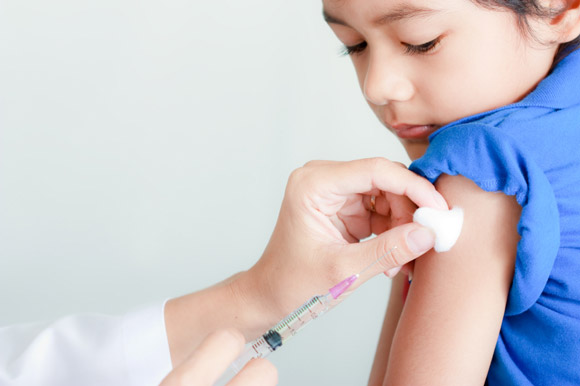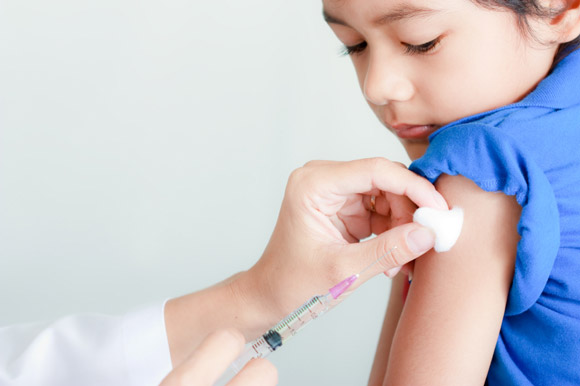 Every parent knows that there is always a vaccination right around the corner for their child. With summer camps approaching rapidly, we know it is important for us at ProHealth to always provide helpful vaccination tips for parents.  Thus, we wanted to share the latest news on the Menactra vaccine for meningitis.
Pediatricians get very concerned when your child has a rash or fever, mostly because of meningococcemia. Children with this infection develop a fever and purple or red spots on their skin. After one day, a child with this infection can become critically ill. Even with treatment, about 10-15% of these children die.
The invasion of meningococcal disease often attacks children with healthy immune systems, many of whom were feeling fine less than 24 hours before needing hospitalization. The disease worsens rapidly, making it hard to diagnose.
The Meningococcal infection is clearly something parents should not take lightly and even the repercussions of surviving children are quite serious. They can include seizures, strokes, deafness or amputation of legs, arms, fingers, and/or toes. Infants under 12 months old are the most likely to get meningococcal disease. The second most likely age group is teens and early 20s, especially students living in university dorms.
Though extremely frightening, it is good to keep in mind that only about 2,600 people are affected with meningococcal disease.
It is currently recommended that Menactra be given to all children at their routine well child visit to their doctor when they are 11 or 12 years old. Teens should also get it when they start high school or if they are going to be living in a dorm at college and haven't gotten a meningococcal vaccine yet. This vaccine is also recommended for anyone who wishes to decrease their risk of meningococcal disease, according to the CDC.
At ProHealth, we recommend being safe rather than sorry this summer! Walk in or make an appointment to get the Menactra vaccine. It is currently priced at $137. We know how important your children are to you and we want to provide you with the latest and most important medical advice..
SAFETY TIPS:
The side effects to Menactra vaccine may include site pain, eye-redness, swelling, headache and fatigue. Side effects in infants could include irritability, crying, drowsiness, loss of appetite, and diarrhea. Other side effects may occur.
People with severe allergic reaction to any ingredient of the vaccine should not get the vaccine. People previously diagnosed with Guillain-Barré syndrome (GBS – severe muscle weakness) may have an increased chance of getting GBS following vaccination. It is important to note that vaccination with Menactra vaccine may not protect all people.
References:
Centers for Disease Control and Prevention. Prevention and control of meningococcal disease: recommendations of the Advisory Committee on Immunization Practices (ACIP).
About.com "Menactra Vaccine For Meningococcal Disease Immunization Basics" https://pediatrics.about.com/od/immunizations/a/05_menactra.htm