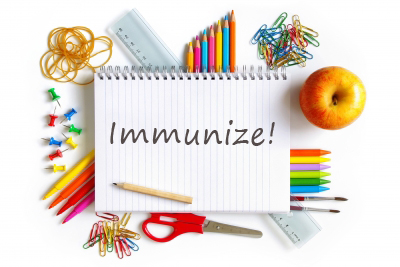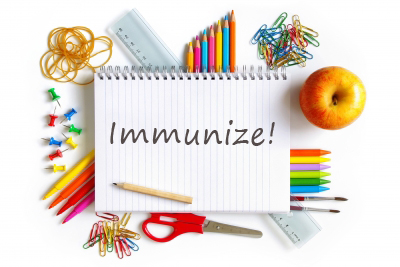 It's back to school time again, which means it's time to buy all those supplies and new clothes for the coming school year. It's also the time to get your children's vaccines up to date. We have most all the vaccines that the state and county require, including MMR, TDAP, Chickenpox and TB screenings, etc.
If you're a teenager getting ready to leave for college, one of the most important vaccines you can get is the Meningitis vaccine. Meningitis can affect anyone, but those starting at age 11 through college years are at the greatest risk. It's spread by common everyday activities like kissing, sharing utensils and drinking glasses, and living in close quarters like dormitories.
There are two types of Meningitis, viral and bacterial.The most common form is viral and usually gets better without treatment. On the other hand, bacterial Meningitis can be extremely dangerous and can result in brain damage, loss of limbs, hearing loss, and death within one day after symtoms occur. The symtoms are the same for both and may come on quickly. These may include fever and chills, changes in mental status, nausea and vomiting, sensitivity to light, severe headache, and stiff neck. If you or someone you know exhibits those symtoms, get them to an emergency room without delay. Early diagnosis is essential to prevent permanent damage.
Luckily, ProHealth carries the Meningitis vaccine along with most of the others, and our friendly and professional staff will be happy to help you with your vaccine needs.
ProHealth is ready to do our part to keep our communities healthy and safe. Call or visit one of our convenient locations.
Pensacola: 850-434-6168
Crestview: 850-689-7592
Milton: 850-626-3430
Ft. Walton: 850-243-2900
Santa Rosa Beach: 850-267-0360
Gulf Breeze: 850-677-0737
References: Meningitis – https://kidshealth.org/teen/infections/bacterial_viral/meningitis.html
"School And Office Supplies Frame, On White Background, Back To School Stock Photo" by photomyheart provided by freedigitalphotos.net.