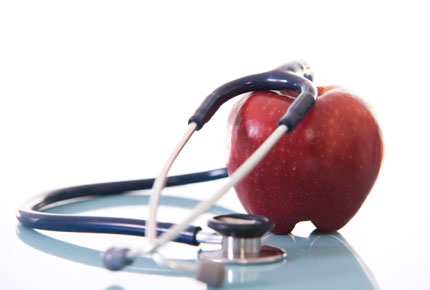 This month means back to school for the students of Escambia and Santa Rosa Counties. It also means that kids will be exposed to more germs than they were over the summer, making them more susceptible to catching a bug. To help avoid the spread of illness in the classroom and at home, we have put together some helpful tips for you.
1. Make sure that your child is up-to-date on all immunizations.
In Florida, children are required to be vaccinated for Tdap (Tetanus, Diphtheria and acellular Pertussis), MMR (Measles, Mumps and Rubella), Hepatitis B and Meningitis. The CDC also recommends the flu vaccine for kids ages 6 months and older; and that older children receive a booster shot for Varicella, better known as Chicken Pox, and a two-shot series for Hepatitis A.
2.Teach your children how to prevent the spread of illness.
Hand washing before eating and after playing outside or using the restroom is one of the best ways to keep germs from spreading. A hand sanitizing gel can be used for times when a child cannot wash their hands with soap and water. Show your child how to use it properly.
Covering their mouth with a tissue when they cough and sneeze is important. Viruses enter the body through the eyes, nose and mouth. A sneeze can travel three feet and spray thousands of infectious particles into the air at 200 miles per hour. If children do not cover their mouths, they can spray other children or classroom objects, resulting in the spread of sickness.
Sanitize hard surfaces in your home with a can of Lysol or sanitizing wipes. Your child will be exposed to a ton of germs at school, which can easily catch a ride home and infect your family.
3. Keep your child home if they have a fever.
A child is most contagious when running a fever, which puts everyone around your child at risk of illness. If he or she is experiencing body aches and extreme sleepiness, or is coughing or vomiting, keep them home until the symptoms have subsided for 24 hours. Make sure that your child receives plenty of rest and fluids, such as water or 100% fruit juice. Contact your health care provider if symptoms last more than three days, your child's fever is higher than 101 degrees, or your child has ear pain, a cough that is worsening, or a sinus-type headache.
No one wants to spend hours at the doctor's office, but if your child does end up contracting a bug this school year, you can be rest assured that ProHealth Medical Care can help! We offer $59 office visits, same day appointments, short wait times, and friendly, professional medical staff in Gulf Breeze (850.677.0737) and Pensacola (850.549.3379).