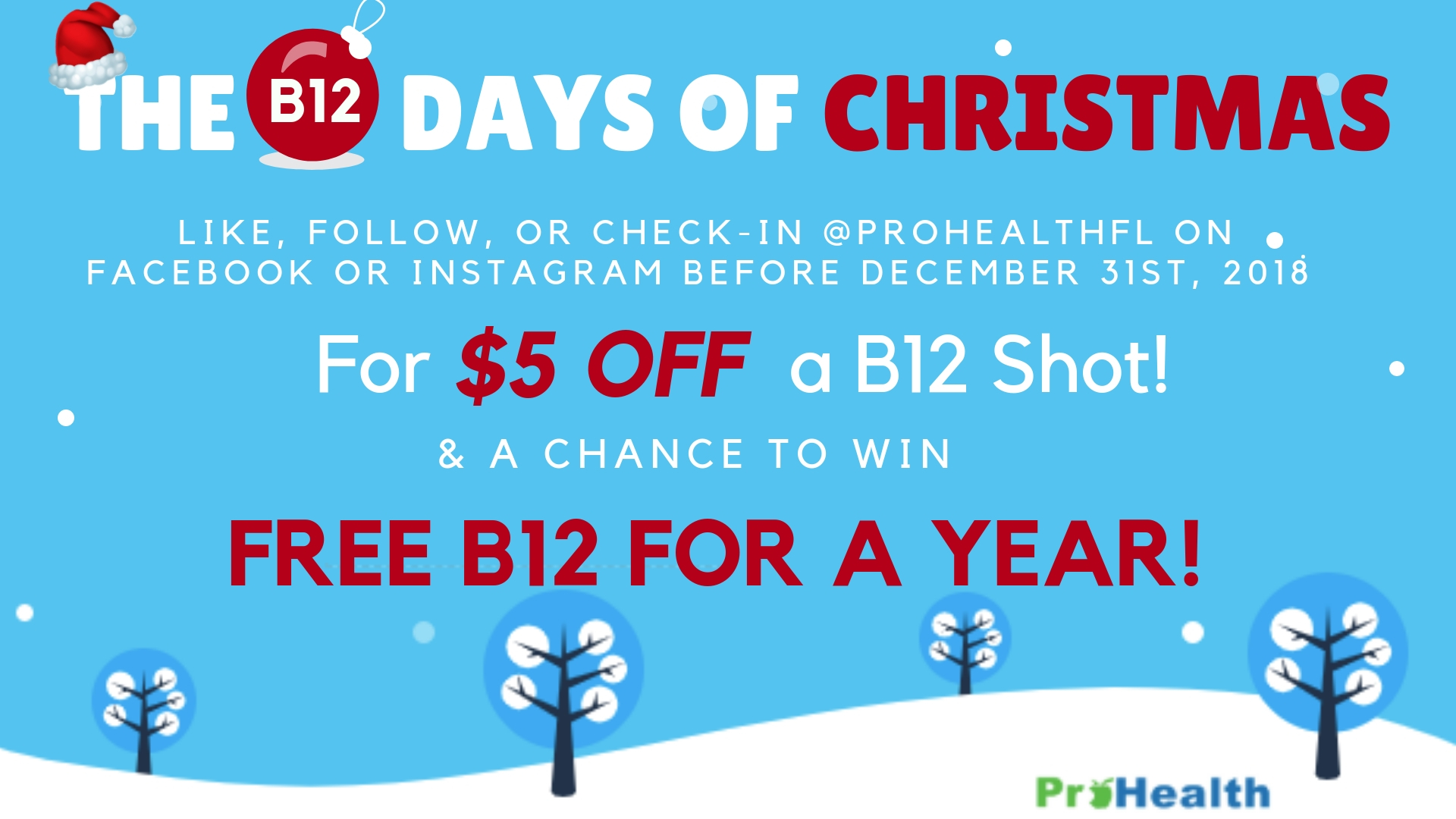 ProHealth is running a fantastic special for December. Just follow us, like us, or check in on Facebook or Instagram at one of our locations and we will give you $5 OFF a B12 instantly. On December 31st, we will choose one lucky winner from you wonderful social media gurus out there to enjoy FREE B12 for an entire YEAR! That's a $199 value!
Start 2019 off right with an extra boost! Benefits of B12 shots, which provide relief for:
Fatigue

Mild memory impairment

Nervous irritability

Mental depression

Insomnia

Inability to concentrate

Lack of Balance
A winner will be chosen on December 31st, 2018 and announced on January 7th, 2019. Visit any of our locations in Gulf Breeze, Pensacola, Summit Blvd in Pensacola, Crestview, Fort Walton, Milton and, last but not least, Santa Rosa Beach for an instant discount and a chance to win!