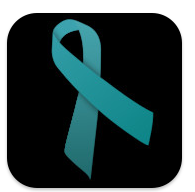 April is sexual assault prevention month, and Dr. Kimberly Womack is on the forefront of the cause.
Dr. Womack is not only the nurse practitioner at ProHeath Medical clinic in Gulf Breeze, but also a leader against sexual assault as a certified Sexual Assault Forensic Examiner and lead trainer for Emerald Coast Forensic Services, (ECFS) and the 2015 president of the International Association of Forensic Nurses.
When a sexual assault is suspected, Dr. Womack performs the forensic examination at the emergency departments in Escambia and Santa Rosa Counties and also trains the Sexual Assault Nurse Examiner course to
health care professionals around the world.
Dr. Womack, who practiced in an ER for 26 years before joining Pro- Health, partnered with ProHealth owner Danette Krumel to start a forensic examination service.
"I explained to (Krumel) that there were very few forensic examiners in this area and that there was no formal programs at any of the local emergency rooms. Danette did her own research and then approached me about starting up Emerald Coast Forensic Services and the rest is history. Because of Danette's compassion and forward vision we are able to care for patients of sexual violence in our community."
In her role as president of the IAFN, she influences the future of forensic nursing worldwide. "It is an incredible honor and responsibility that I do not take lightly," Womack said, "Working within the forensic nursing community locally and internationally has been a life altering experience."
Dr. Womack just returned from IAFN board of directors meeting in Washington, DC for a board retreat and participate in a lobby day to speak to local lawmakers. We were there to advocate and promote forensic nursing. Members of the Board and Government Affairs Committee had meetings with their legislative representatives and shared our support of the Campus Accountability and Safety Act (HR 1310), the reauthorization of the Older Americans Act, level funding for Title VIII Nursing Education funding and NINR for nursing research and finally, support for funding the Violence Against Women Act. We were glued to our seats watching the debate on the Anti-Human Trafficking bill and will watch this closely as well. I had the opportunity to speak to the staff of Senator Rubio, Senator Nelson and Representative Millers staff about these critical issues.
Womack was asked to go to Chicago to represent the IAFN to support the film, "Private Violence," in its screen debut last November. The film is about domestic violence and it was the forensic nurse in the ER that ultimately saved the woman's life and secured the needed evidence to put her husband in prison. Womack gave the film's invitation and donated $5000 on behalf of the IAFN. The film was shown at the Sundance Film Festival this past January and aired on HBO in June.
As chair Escambia and Santa Rosa Counties Sexual Assault Response Team, or SART, Dr. Womack works to ensure justice and create a compassionate and streamlined response, for victims of sexual abuse. "Service providers must intervene in a way that speaks to the context of each victim's circumstance and respects the unique roles of the different professionals involved in responding to sexual assault. Over the years, communities have developed a team approach with just those goals in mind. Multidisciplinary teams, often called SARTs (sexual assault response teams), partner together to provide interagency, coordinated responses that make victims' needs a priority, hold offenders accountable, and promote public safety," Dr. Womack said.
Core members typically include advocates, law enforcement officers, forensic medical examiners — including sexual assault nurse examiners (SANEs), forensic laboratory personnel, and prosecutors.
Additional team members can include dispatchers, emergency medical technicians, correctional staff, culturally specific organization representatives, policymakers, federal grant administrators, faith-based providers.
Our SART is comprised of the Lakeview Rape Crisis Center, Santa Rosa and Escambia County Sheriff's Office , officers and advocates, Favor House, Navy Hospital, Pensacola PD, Gulf Breeze PD and advocates, Sacred Heart Hospital, Santa Rosa Medical Center, Baptist Hospitals and West Florida Hospital, the University of West Florida and many other agencies. The SART has a legislative committee that is seeking legislation in the state of Florida to track every sexual assault kit that is completed to ensure accountability and transparency safeguarding justice for all.
Find out more about Emerald Coast Forensic Services HERE. This article was written and originally published by The Gulf Breeze News.