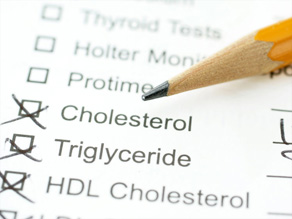 The New Year often brings expectations of diets, exercise and scales.
You probably haven't heard much talk about a lipid profile, cholesterol check or blood pressure reading.
Getting these tests and knowing your numbers helps you make healthy, necessary and attainable goals.
Let's start with lipid
A lipid test is used to find your risk of heart disease and help your doctor give guidelines to keep your heart healthy and avoid diabetes and obesity.
The lipid profile usually includes:
Cholesterol
High density lipoprotein cholesterol (HDL)
Low density lipoprotein cholesterol (LDL)
Triglycerides
For the month of January, come to any of the ProHealth offices to get a lipid profile for just $19.99! (regularly $26)