What is a medical membership
Due to the rising cost of healthcare and the inability many people may face in paying for that care, an increasing number of medical practices have begun to offer what is referred to as "medical memberships." This is technically not an insurance plan, yet it provides many similar benefits that traditional insurance plans offer. Medical memberships allow patients to pay a monthly or annual retainer or "membership fee" to the Provider or medical office which grants them a discount on medical care and medical services. It's perfect for people who cannot afford health insurance or would like to offset their high deductible. It's as simple as a gym membership, but for medical care!
One of the greatest benefits of medical memberships is that Providers are able to spend more time with their patients and less time filling out insurance paperwork. Such plans also provide a great degree of flexibility for Provider/patient communication because the Providers no longer need to determine how they will bill for a visit. It's a win-win for both the Provider and patient!



Why ProHealth Medical Membership?
ProHealth Medical Membership is a program with a monthly fee of $34.95 that allows members to receive a discount on medical care and medical services at our Pensacola and Gulf Breeze ProHealth Medical Care locations. Special benefits include Teladoc 24/7 virtual care access, unlimited visits, $12 copay, a free flu vaccine, 10% off lab work and procedures, 50% off vitamin B12 shots and the ability to add family members with NO registration fee!
Basic healthcare services provided for:
(additional fees may apply)
Colds, sore throat, fever
Flu-like symptoms
Minor emergencies
High blood pressure
Children's health (age 2+)
School and sports physicals
Diabetes management
Depression/anxiety
High cholesterol
Women's health
Arthritis, joint pain
Minor laceration repair
Acute and chronic care
Non-covered services include, but are not limited to, the following:
Cancer treatment
HIV treatment
Pain management (no narcotics)
Heart attack or stroke
Obstetric care
Children under 2 years of age
X-rays, MRI, CT scans, Ultrasounds
Immunizations
Teledoc Online Doctors
Among the many benefits of having a ProHealth Medical Membership is that becoming a member gives you exclusive access to a worldwide network of licensed medical professionals and specialists. These physicians can meet with you one-on-one, anytime, anyplace. 24-hour consultations will happen when you need them, without the need for you to leave your home. Sign up with ProHealth for a Medical Membership, and you'll get to log in to your very own patient portal through Teledoc. Teledoc provides on call doctors to speak with you via phone, Internet or app.
With something as simple as a click, tap or dial, you can discuss your symptoms, address your health concerns and determine a treatment plan with a highly-trained physician or specialist. They will be able to help get your health back on track without the need for an in-person office visit. Teledoc online doctors provide you with healthcare on your terms. ProHealth Medical Memberships give you the added benefit of having that kind of care at your fingertips. As a company founded on the principle of providing convenient, affordable heath care, Teledoc is a continuation of that mission, and we're excited to offer it to our Medical Membership members.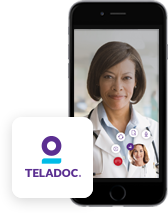 The Pros of ProHealth Medical Memberships - Individuals/Families
The fixed-cost primary care of membership medicine is a helpful alternative for individuals with no insurance or who have insurance plans with high deductibles and costly copays. As a medical care provider serving the Pensacola area and surrounding communities since 1985, ProHealth has been fully committed to offering our expertise and providing high quality care in ways that are more affordable and more convenient to the people who can benefit from them the most.
Medical Memberships for Businesses
In addition to the walk-in care, medical testing, lab work, physicals, occupational testing and primary care appointments we provide to our patients, we also offer medical memberships that are affordable and can really keep your healthcare on track.
ProPack
For businesses in search of affordable care to provide their employees, we also have ProPack, which allow businesses to purchase office visits to ProHealth Medical Care in bulk. Our ProPack serves as a great way to try out ProHealth Medical Membership benefits on a short-term basis. ProPack offers three options that will not expire, making them extremely beneficial to small business owners unable to provide employees with full insurance coverage.
Whatever needs you might have, ProHealth Medical Care can offer you medical solutions that will suit your schedule and your budget, without sacrificing the quality of your care. Our ProHealth Medical Memberships are one of our best resources in serving the needs of our community by reducing your out-of-pocket healthcare costs.
Contact a local ProHealth Medical Care location today to learn more about our medical memberships today!