Prescription Weight Loss Program:
An In-Depth Program That Spans 12 Weeks
Prescription weight loss programs seem to be all the rage these days. You probably hear about them all the time on television and in magazines. Advertisements for these programs usually consist of testimonials and "before and after" images. Feeling great about yourself, however, is something that calls for a lot more than mere weight loss. If you want to take control of your happiness and future, healthy weight loss can do you a world of good. It's also critical, though, to focus on improving your daily lifestyle. You need to make sure you eat a well-rounded, balanced and nutritious diet every day. You need to make sure you get plenty of physical activity numerous times a week as well. If you do those things, you should be golden. A healthy lifestyle is essential for people who want to feel and look like a million dollars. ProHealth Medical Care can help you achieve all of your weight loss and lifestyle change goals. We have a comprehensive and personalized weight loss program that can help you shed spare pounds the healthy way. It can help you turn your lifestyle around, too. Call ProHealth Medical Care for more details!

Contact us for quality care at an affordable price.
Prescription Weight Loss Program: Details
Our comprehensive program comes with many features. These includes:
Initial Consultation - $65
Follow-up visits - $49 each
FREE Pedometer
FREE Water Bottle with ounce guide
Exercise and Diet Instructions
Online support group
If you are looking for an individualized weight loss plan, ProHealth can cater to your needs. If you work hard and do your best, we promise that you will lose a minimum of five percent of your body weight! Our weight loss program is available at ProHealth Medical Care in Pensacola.
We provide participants with several choices in additional specials*, too. These specials include:
Vitamin B12 Shots - $10 (reg. price $20)
Lipotonix - $20 (reg. price $30)
Combo B12 + Lipotonix $25
Lab Work Discounts - 10% off (Lab work within the past 6 months is required)
Lipotonix injections can be suitable for people who want to trim down and boost their metabolisms. Vitamin B12 injections can be appropriate for those who suffer from deficiencies. Common symptoms of B12 deficiencies include severe exhaustion and confusion.
*Additional special pricing only applicable when enrolled in the Weight Loss Program and is not a part of the advance purchase deal.
Our Weight Loss Program Motivation
ProHealth is a reputable medical care provider that has a passion for glowing health and wellness. We want to encourage our patients to always look and feel A+. If you want to improve your physical appearance, increase your energy levels and feel like a million dollars in general, there's no better option than our comprehensive weight loss program. We can help you take your body to the next level in just 12 short weeks. ProHealth cares about the community. That is why we want people in the area to do whatever they can to take control of their bodies and destinies. If you are tired of feeling flabby, tired and grouchy all of the time, our detail-oriented weight program may be able to change everything for you.
Advantages of Weight Loss and Weight Loss Programs
People often need the organization to keep up with things. Losing weight by yourself without any outside assistance can often be quite overwhelming. It can be easy to fall off track when no one is around to keep you in check, too. That is why our weight programs are so beneficial. They offer participants much-needed structure. If you could benefit from a robust and tangible weight loss plan, we can help you.
The advantages of healthy weight loss are abundant, varied and amazing. Weight loss can help you achieve the fit body of your dreams. Weight loss can also do a lot for your self-confidence levels. Excess weight can do a number on how you feel about yourself. People who are tired of looking in the mirror and feeling upset by what they see, as a result, can get a lot out of ProHealth's exceptional weight loss program.
It does not matter if you want to shed a few extra pounds to look better in your wedding gown. It doesn't matter if you want to lose weight to be healthy for your young children. ProHealth's weight program can help you accomplish your goals. Our weight program can be a lifesaver for people who want to keep serious health conditions at bay, too. It can help save people from medical conditions including heart disease. The weight loss experts on our staff know a lot about putting together well-rounded and nutritious diet plans. They can provide you with invaluable exercise guidance as well. Routine physical activity is critical for people who want to be fit and in shape for life.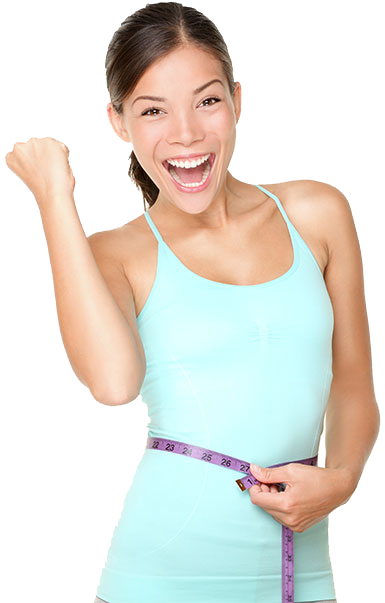 Reach Out to ProHealth As Soon As Possible
If you are tired of feeling like a prisoner in your own body, ProHealth can save you. Our prescription program can teach you about nutritious eating, proper exercise and so much more. Life is simply too short to waste feeling fatigued and embarrassed all the time. Our weight program can help you seize the day. It makes a terrific weight loss option for people of both genders. It is appropriate for adults of all age groups as well.
If you want to lose weight and feel incredible, get in contact with ProHealth as soon as you can to register for our 12-week weight loss program. We are a walk-in clinic that can help you with women's health issues, laboratory work and much more. Contact us today.