Reliable Drug Testing Available Through ProHealth

Employers, businesses, and individuals who need quality drug testing service can always count on ProHealth. If you need a drug and alcohol test that can help you secure employment, we are available to help you out. We provide clients with many kinds of panel drug testing options as well. We offer 5-panel, 9-panel, and 10-panel tests, plus DOT drug testing and HHS testing. These tests evaluate patients for the use of drugs such as propoxyphene, cocaine, marijuana, methaqualone, amphetamines, PCP (phencyclidine), methadone, benzodiazepines, opiates, and barbiturates.
We work with an SAMSHA certified laboratory

ProHealth also offers drug testing for parents who are concerned about what their teenagers are doing. A drug test can provide peace of mind or help to address a problem.
Another type of testing ProHealth offers is testing for people who are on probation and need periodic testing to report to the courts. Walk-ins are welcome and we will notify the proper authorities.
Drug Testing
5-Panel Screen - Marijuana, Cocaine, Opiates, PCP, and Amphetamines
HHS DOT-lookalike - 5-Panel Test plus MDMA and 6-am
9-Panel Screen - 5-Panel Test plus Barbiturates, Benzodiazepines, Methadone, Propoxyphene,
10-Panel Screen - 9-Panel plus Methaqualone
12-Panel Screen - 10-Panel plus Buprenorphine and Oxycodone
eCup Screen - Electronic Rapid Notification
Steroid
Cotinine (Nicotine)
Observed Collection
Alcohol Testing
QED-Saliva Swab
Breath Alcohol Testing
Breath Alcohol Confirmation
ETG Testing
ETG with 5 Panel Drug Test
Contact us today to take control of your health.
Alcohol Testing Processes
Alcohol screening service is available here at ProHealth. If you need reliable alcohol testing, we can cater to you. Many employers test prospective employees for alcohol use during the hiring process. Q.E.D. screening is available. This speedy test assesses patients for the presence of alcohol within the saliva. Breath alcohol testing is yet another alcohol screening option we offer. Breath alcohol tests assess BAC (Blood Alcohol Concentration). Any patients who receive "positive" breath alcohol tests need to take breath alcohol confirmation tests.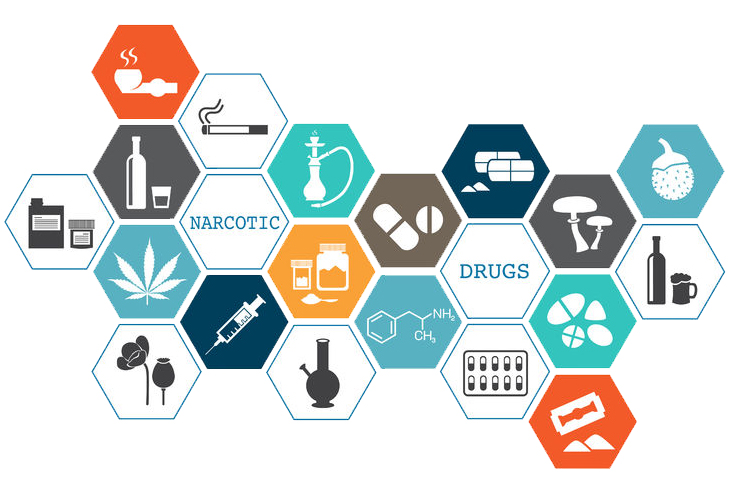 Random Drug and Alcohol Screening Selection Process
ProHealth can manage your random drug and alcohol screening program. We use a random generator software program designed specifically for random selection. The selections are totally random. We keep detailed records of all screened workers. We also keep track of testing periods. Some employers require weekly or monthly tests. Others require quarterly tests. ProHealth alerts employers whenever it is time for more tests.
Drug-Free Workplace Programs

ProHealth offers customized programs that can accommodate companies' specific requirements. All drug-free workplace programs differ. There are many programs that give employees access to significant savings. Some employers can save five percent on their workers' compensation insurance premiums in the State of Florida.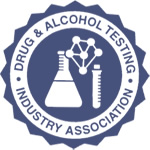 DOT and Pre-employment Physicals
If you are in need of a DOT (Department of Transportation) or pre-employment physical, we will take great care of you here at ProHealth. DOT physicals assess individuals for emotional, mental and physical problems that could potentially influence their performances on the job. People who drive some commercial motor vehicles must have a physical every two years or as determined by a certified medical provider. ProHealth has DOT certified examiners who are registered with the National DOT Registry.
ProHealth offers pre-employment physicals that are comprehensive and dependable. Physical examinations for employment purposes cover many diverse bases. They evaluate patient physical health. If you need physical ability tests that cover strength, flexibility, and endurance, ProHealth has precisely what you need and adheres to all standards and regulations.
Our walk-in DOT and pre-employment physicals are available in two ProHealth Medical Care locations. You can visit our Gulf Breeze and Pensacola branches for these exams. Appointments are recommended. If you need pre-employment drug testing in our Fort Walton Beach or Crestview locations, however, you need to call us in advance to set up an appointment.
Supervisor and Employee Training
ProHealth can accommodate clients who need supervisor and employee training for a drug-free workplace. If you work as a supervisor, our training assistance can come in handy. We specialize in in-depth supervisor and employee training sessions that last for approximately one hour. These training sessions delve deeply into matters that pertain to employment environments and substance abuse. We provide all training participants with helpful informational material as well.
Get in Contact With ProHealth As Soon As Possible
If you want to know more about our occupational health services, all you have to do is get in contact with our team. Our account specialists are some of the friendliest and most helpful professionals around. They can talk to you in considerable detail about our pre-employment physicals, DOT physicals, random drug testing and beyond. They can answer any and all questions you have about our extensive drug screening options as well. If you need additional information regarding DOT drug screening, you can count 100 percent on ProHealth.
ProHealth is a prominent medical care provider that has convenient and modern locations throughout the region. It does not matter if you are in Pensacola, Gulf Breeze, Santa Rosa Beach, Fort Walton, Crestview or Milton. We can accommodate your drug testing needs without a problem. Our providers are some of the most skilled, knowledgeable and helpful people you can imagine. Our staff members are some of the most pleasant, helpful and diligent individuals out there, too.
Get in contact with ProHealth as soon as possible to find out more about our drug testing service. If you need a workplace drug test for any reason whatsoever, we are on hand to aid you. Call ProHealth without delay to learn more about our various trustworthy and extensive drug screening options.